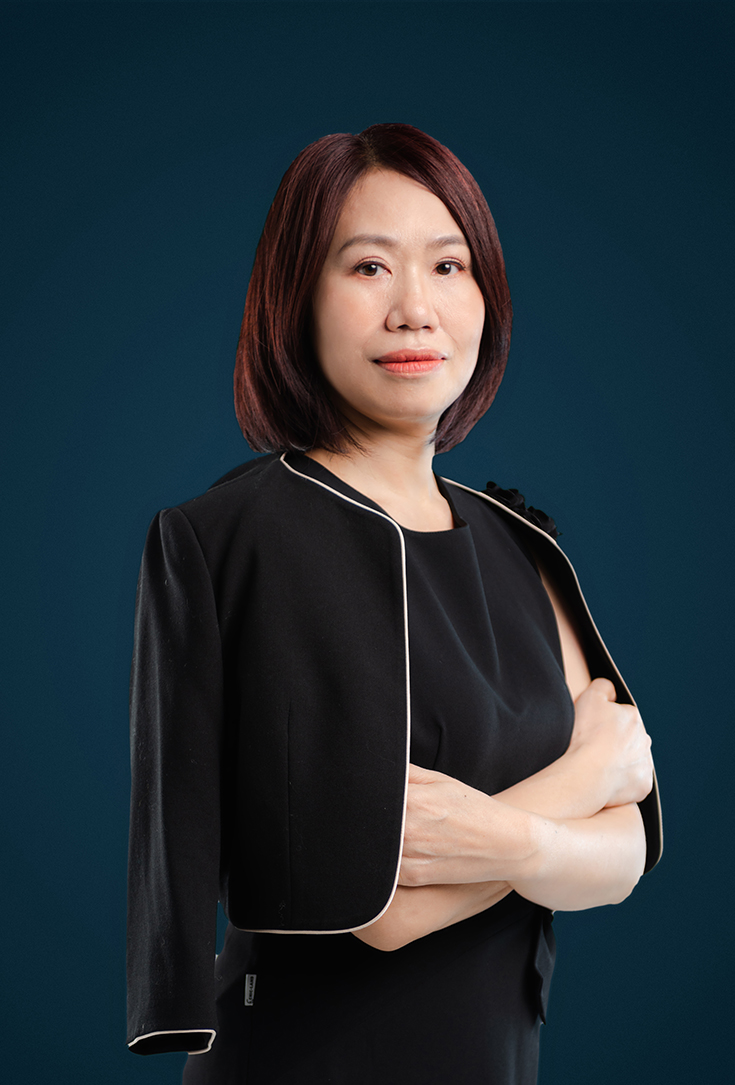 Tran Viet Phuong
Managing Director
Tran Viet Phuong is one of the founding members of Duong & Tran. Ms. Phuong advises and carries out all procedures concerning obtainment and maintenance of patents and industrial designs. Her practice is specially focused on pharmaceutical, biotechnology and chemical arts.
As a registered patent attorney, Ms. Phuong has broad experience in conducting prior art searches, drafting specifications, preparing and prosecuting patent and design applications in Vietnam and overseas. She renders professional opinions about effective use of patent information, patent management, and patent enforcement. In addition, Ms. Phuong is involved in negotiating, drafting licenses, assignments and other agreements, thus provides clients with valuable assistance in attaining successful commercialisation of new products incorporating patents and/or industrial designs.
Prior to setting up Duong & Tran Intellectual Property Law Firm, Ms. Phuong worked for several leading intellectual property law firms as the head of the patent department.
Education
University of Social Sciences and Humanities, Law and Expertise of Intellectual Property, 2005
Japan Institute of Invention and Innovation , Intellectual Property Rights, 2003
Hanoi Foreign Trade University, BA in Economics, 2000
Hanoi University of Science, BSc in Chemistry, 1996
Memberships
Vietnam Industrial Property Association (VIPA)
Asian Patent Attorneys Association (APAA)
International Trademark Association (INTA)